IT FLIES US 2021 - Results
First Prize $350
Hanif Shakiba, The University of Manchester

Second Prize $150
Jacob Montgomery and Calvin Callahan, The University of Dayton
Prize for The Best Project Presentation $100
Jake Freer, Garrett Harris, Parker Ford, Chris White, Ajayi Asishana, Joseph May, Matthew Ayala, and Noah Wilson, Mississippi State University
All runners up will receive copies of The Aviation Historian Magazine
Well done to all who competed!!
"On behalf of all the students from UD, we are so thankful to have the opportunity to take full advantage of the simulator. Without the help from Merlin, the test pilots, our professors, and other universities to compete and collaborate with, we would be missing out on a truly invaluable way to learn engineering." Jacob Montgomery, The University of Dayton, Ohio.
Archive of winners
Click on the links below for previous competition winners..
2020 - No competition due to the Pandemic.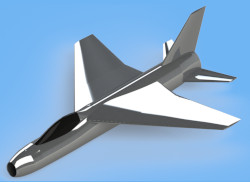 Hanif Shakiba - Winning design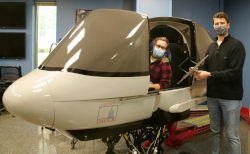 Jacob Montgomery and Calvin Callahan, The University of Dayton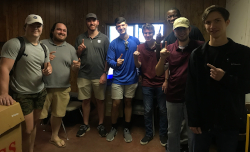 Mississippi state team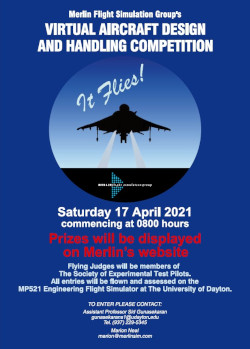 Download poster (PDF format)